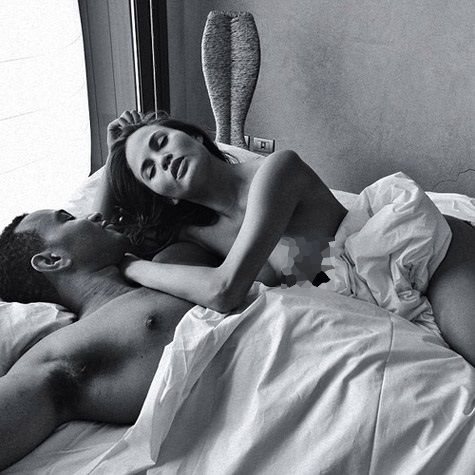 In the upcoming video for "All Of You", John Legend and his fiancee Chrissy Teigen strip naked. Check out the behind the scenes photos inside and see the OMG Girlz photoshoot for ROLLING OUT. Also, listen to Drake's "Wu-Tang Forever".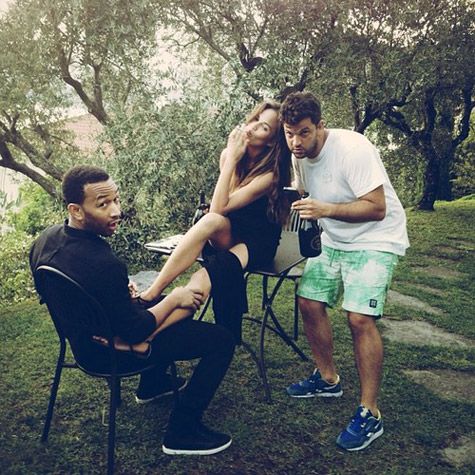 R&B crooner John Legend posted a few outtakes from his "All Of Me" video shoot with director Nabil and his fiancee Chrissy Teigen. John, who penned the track for Chrissy, also released a pic revealing one of Chrissy's nipple (atop). He defended releasing the photo by tweeting, "Literally everyone has a nipple. Get over it". Alrighty then...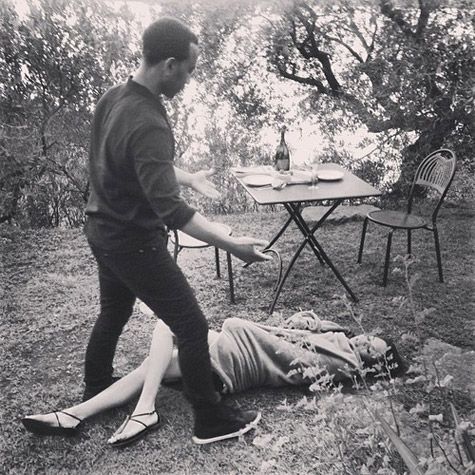 While we await the video, the crooner has big plans for the remainer of the year. A tour with Tamar Braxton plus walking down the aisle, finally, with Chrissy.
And for magazine covers: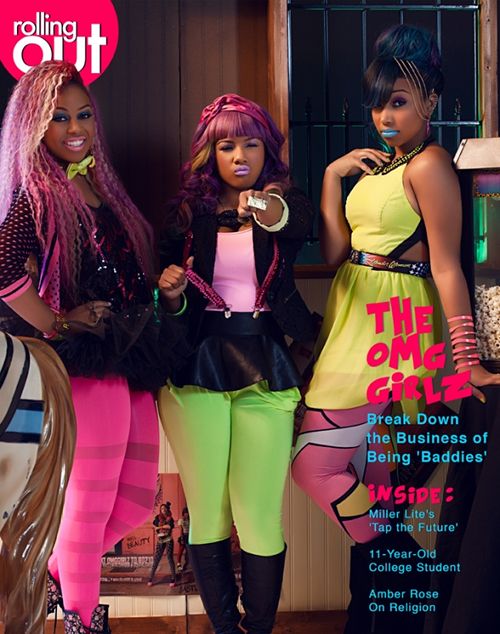 In the latest issue of ROLLING OUT, the OMG Girlz (made up of Tiny Harris' daughter Zonnique "Star" Pullins, Breaunna "Baby Doll" Womack and Bahja "Beauty" Rodriguez) chatted about the college plans, celebrity crushes and dating. Here are the highlights:
On Future College Plans:
Star: We all would like to go to college. Me and Beauty [would] like to go to UCLA and Baby Doll would like to go to NYU, but we'd probably do that online.

Baby Doll: We would love to do that and do the entertainment business at the same time.


On Dating (esp. with Star's stepfather T.I. not approving of it):

Star: No, we're just chilling and working. That's the ultimate goal here, to make it. Boys come later.
For me it's personality thing. You've gotta be funny, gotta be able to make me laugh and just [be] chill. I like somebody who's real laid-back, not somebody who's loud or out there, because I don't like that.

Baby Doll: A guy that has my attention is one who has his spirit together, I need him to put God first in his life and know who God is. Going along with that I want him to have his life together and be smart and have something going on with him, not just waiting on me to pay the bills.

Star: Yes, lord!

Beauty: For me a guy that makes me laugh and knows he's fly.

On Celebrity Crushes:
Beauty: I have three. I like Derrick Rose, Carmelo Anthony and Tyga.

Baby Doll: As a group we love Big Sean, Star and I share Chris Brown and I think Wiz Khalifa's kind of cute. And more importantly I love Channing Tatum, I love to dance so maybe we could do a Step Up [movie] together. [Laughs.]

Star: I like Chris Brown, Big Sean and Shia LeBeouf. [Also] John Mayer and Nick Jonas. I'm going to say that one more time; and Nick Jonas.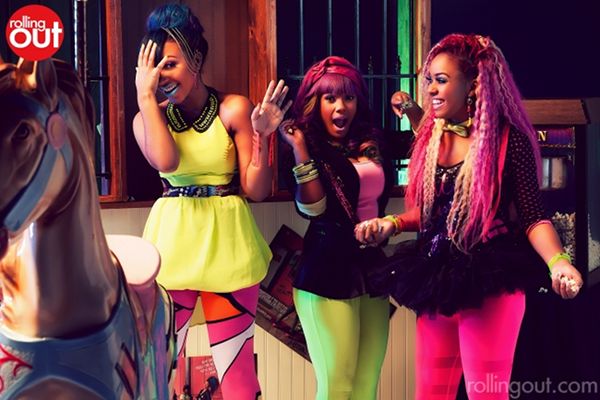 Since they keep it positive for their young fans, we'll say keep it cute girls....
In other new music.....
In anticipation of the September 24th release of Nothing Was The Same, Drake just leaked the "Wu-Tang Forever" track. Though the song does shout-out a few member of the Wu-Tang Clan, it's NOT a tribute song. While the song samples the WU's "It's Yourz", Drake spends most of his time trading bars with artist Jhene Aiko about ex-girlfriends and their rap skills. Check it out....
Photos via Nabil/ROLLING OUT/DeWayne Rogers