Kanye West shows signs of settling down as he was spotted shopping for furniture recently. See Kanye hitting some of LA's high end furniture shops inside....
Though he worked on Yeezus during most of Kim Kardashian's pregnancy, it looks like "new" daddy Kanye West is ready to settle down as he was spotted shopping for high-end furniture yesterday.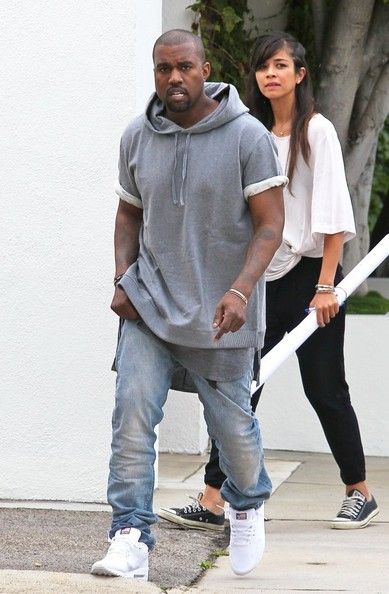 LA paparazzi caught Kanye ducking in and out of luxury furniture stores as he set out to decorate a new home for him and Kim. The move is expected to come fairly soon as a source told Radar,
"Kim and Kanye have finally settled on a temporary mansion for their family to move into. It should be ready for them to move in the next two weeks. It's over 8,000 square feet and offers complete privacy, which was a big concern of Kanye's. The security system is being upgraded and Nori's nursery is being outfitted with surveillance cameras,"
You'll recall that Kanye told W magazine that architecture and design are his new passions.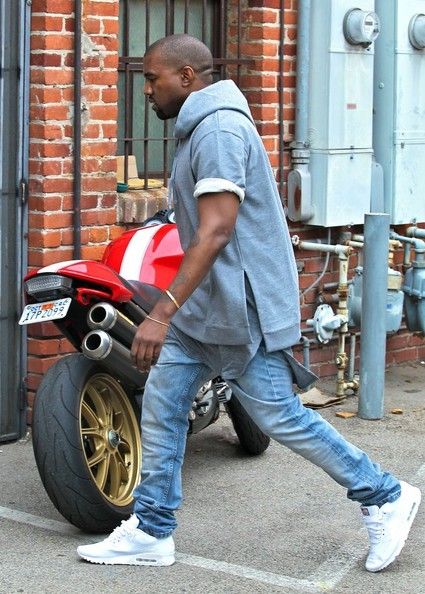 And we trust that Kanye (and the paparazzi) steered clear of any low-hanging signs as we wouldn't want another unfortunate accident or a Lamar Odom-styled attack.
Photos via FameFlynet Pictures