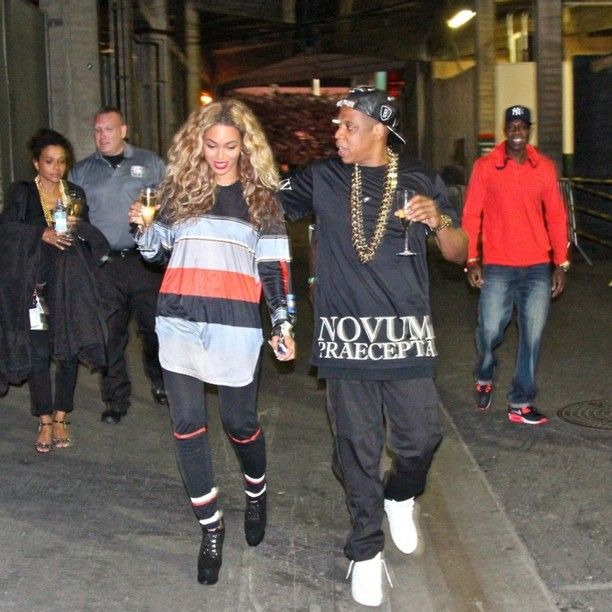 Hold your horses! Rumors that Beyonce and Jay Z purchased the historical New Regal Theater in Chicago have been proven false. Find out more about this story inside and get the deets on a very good cause that Jay Z is involved in.......
This week, a report claiming Beyonce and Jay Z had purchased Chicago's iconic but troubled Regal Theater for $250K gained lots of traction on the web. But now, a source close to the theater (which has gone under contract) has confirmed to NBC News Chicago that Bey and Jay ARE NOT the new owners.
In other Jay Z news, The Shawn Carter Scholarship Foundation (which we told you about a few months ago) has been receiving great feedback from academic authorities who've praised the organization for extending study abroad opportunities to underserved students.
While many folks (mainly Harry Belafonte) took issue with Jay Z saying "My presence is charity", it should be noted that Jay aka Shawn Carter is involved in many philanthropic efforts that his fans and critics may be unaware of.
In fact, Diverse Issues in Higher Education reports that last year, the Shawn Carter Foundation financed 188 scholarships in addition to four study abroad scholarships through the Gilman scholars program with the U.S. Department of State's Bureau of Educational and Cultural Affairs.
So the next time someone accuses Bey and Jay (and any YBF celeb for that matter as not all good deeds get a press release) of not giving back to their community....please tell them to have several seats.
Photo via Beyonce's Tumblr